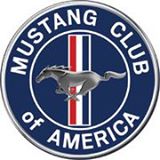 February 2020
22nd Annual Mustangs & Mustangs…Legends Havin' Fun
February 22 @ 8:00 am - 3:00 pm
Lakeland Linder Airport, 4175 Medulla Rd
Lakeland, FL United States
$45
Imperial Mustangs of Polk County presents the 22nd Annual Mustangs & Mustangs…Legends Havin' Fun, February 22, 2020, at 4175 Medulla Rd., Sun N Fun, Lakeland Linder Airport, Lakeland, Fl. Event hours are 8:00AM – 3:00PM. Registration 8AM – 10:00AM. The registration fee is $45. Pre-register before February 10, 2020 for $40. Contact Mary Ann Blakely at 863-875-1961 for more information, or visit the web site at http://www.imperialmustangclub.org

March 2020
33rd Annual Mustang & Ford Roundup
March 14 @ 9:30 am - 4:30 pm
Historic Downtown Longwood FL, 301 West Warren Ave
Longwood, FL 32750 + Google Map
$25.00
Online registration will be available in November 2019 by visiting http://www.MidFloridaMustangClub.com. Space is Limited!

Northeast Georgia Mustang Club / YearOne Spring Regional Pony Roundup Car Show
March 21 @ 10:00 am - 3:00 pm
YearOne, 1001 Cherry Dr
Braselton, GA 35017 United States + Google Map
$25.00
Registration 10AM - noon A change for this year is that the NE Georgia Mustang Club is opening our Spring Regional Pony Roundup Car Show to all years of Mustangs and Ford Bodied cars. This will be a Top 25 Popular Vote Car Show. There will also be Awards for the Best in Show Early Mustang; Best in Show Late Mustang; Best in Show Ford and a Club Participation Award. The Car Show will be held on March 21, 2020…

Spirit of the West – MCA National Show
March 26 - March 29
Casino del Sol, 5655 West Valencia Road
Tucson, AZ 85757 United States
Come and experience Springtime in the desert, the most beautiful time of the year! Enjoy a fun-filled fantastic show in Tucson, Arizona. In addition to a great car show, we will have a meet and greet on Thursday night with karaoke and snacks; a Pony Trail to Old Tucson (famous western movie studio) and Arizona-Sonora Desert Museum on Friday (Price to be determined; headcount needed); a barbeque with live Country & Western music on Friday night; and a fabulous rockin'…

8th Annual Pee Dee Round Up
March 28 @ 9:00 am - 4:00 pm
Downtown Florence, Cheeves and Dargan St
Florence, SC 29501 United States + Google Map
$25.00
Fire Extinguishers mandatory to be judged. All Classes Gold,Silver, and Bronze including Concours Pre-registration online at club's website. Pre-registration $20 before March 21, 2020. Registration is 9:00AM - Noon, awards at 4:00PM.

April 2020
Mustangs and More -Mustangs and Ford Show
April 4 @ 8:00 am - 3:00 pm
Jacksonville Equestrian Center, 13611 Normandy Blvd
Jacksonville, FL 32221 United States + Google Map
$30
Pre-registration $25 until March 21, 2020. Registration 8AM -10AM, $30. The event is being held in conjunction with the Jacksonville Spring Classics Hunter / Jumper Horse Competition, a National Equestrian event. Admission to the Horse competition is free. Come show your Mustang and also enjoy the horse and riding competition as well

24th Annual Cherry Blossom Mustang and all Ford Show
April 4 @ 8:00 am - 4:00 pm
Trooper's Collision Center, 217 Emery Highway
Byron, GA United States + Google Map
$25
Rain date April 5, 2020. Pre-registration is $20. Registration hours 8AM - Noon.

National Mustang Day 2020 Show
April 19 @ 9:00 am - 4:00 pm
APC, 19834 141st PL NE Building D
Woodinville, WA 98072 United States + Google Map
$25
Gates open at 8AM. Preregister from 1.1.20 to 3.27.20 cost is 20.00 plus 2.70 online fee.

May 2020
Mustangs at Warner Center Park Mustang & Ford Car Show
May 3 @ 9:00 am - 3:00 pm
Warner Center Park, 5800 Topanga Canyon Blvd
Woodland Hills, WA 91367 United States + Google Map
$40
Registration hours 730AM - 930AM. $35.00 before April 21st- $40.00 after April 21st, 2020. Distinguished 1st-3rd trophies for over 88 classes, huge raffles, 50/50 drawing, horseshoes for cancer, vendors and more. If you do not want to be judged and no trophies, just pay only $10.00 we have a special parking area on the grass, it is called the Pony Corral. We are celebrating our 100th car show! and so enjoy a day full of events. Contact is Debbie Anderson.

10th Annual Grand Strand Mustang Stampede
May 15 @ 8:00 am - May 16 @ 4:00 pm
Broadway at the Beach-Dave & Buster Side, 21st Ave North - Robert Grissom Parrkway
Myrtle Beach, SC 29579 United States + Google Map
$35
Pre-Registration will be accepted on-line through http://www.motosho.com until the cap has been exhausted. If space is allowed, registration will be accepted Friday, May 15 8am-4pm and Saturday, May 16 8am-11am. We recommend pre-registering for this event early.
May 2020
Great Lakes Stampede – All Ford & Mustang Car Show
May 16 @ 9:00 am - 4:00 pm
Birch Run Premium Outlets, 12240 S Beyer Rd
Burch Run, MI 48415 United States + Google Map
$20
Preregistration deadline May 10, 2020, $15. Day of event registration 9AM - Noon, $20. 26th anniversary club show. Add $2.00 per registration to receive judging sheet after show (US Mail or Email).

Car Show
May 17 @ 10:00 am - 3:30 pm
Sheridan Ford, 4001 Kirkwood Highway
Wilmington, DE 19808 United States + Google Map
$20
Pre-registration $20 up to one week prior to show. Registration hours day of show is 9:30 AM - Noon. Chinese auction 50/50 Door prizes Dash plaques and trophies Great food and music All cars must be Ford family and Ford powered

Eureka Springs Thunder On The Mountain Mustang Week and Mustang Days – MCA National Show May 27 - May 31
Eureka Springs, Ar, 207 W. Van Buren St
Eureka Springs, 72632 United States + Google Map
Total entries limited to 225 MCA judged vehicles and 120 Display vehicles. Events have been planned to include an Ozark Rally and a Fuel Mileage Run There will be a Friday night Meet & Greet where hamburgers and chips will be served. Be sure to order your Friday and Saturday lunch tickets at the time of registration, as well as Sunday brunch tickets. Sunday brunch will include a guest speaker. Eureka Springs Trolley tickets are available at a cost of…

June 2020

Mustang Club of Iowa All Ford Show
June 7 @ 9:00 am - 3:30 pm
Valley Junction, 5th and Railroad
Des Moines, IA 50265 United States + Google Map
$25
4/4/2020 to 5/24/2020 $15. 5/25/2020 to day of show $25. Registration 9AM - noon. 41st Mustang Club of Central Iowa All Ford Show. Lots of fun to be had. 4 blocks of shopping, restaurants and food vendors, and specialty car product vendors. There will be 39 voted on classes plus MCA judging. 300 spaces to be had and they go fast. Swap meet and car corral for selling of cars and parts. It is a rain or shine event. No…

Saturday In The Park
June 13 @ 8:00 am - 3:00 pm
Julius Kleiner Memorial Park, 1900 N Records Ave
Meridian, ID 83642 United States + Google Map
Free
37th Annual Saturday in the Park Car show benefiting the Meridian Food Bank. All makes and models welcome...Multiple award classes...Food Trucks...Raffle...Music Free Registration! Food or cash donations to the Meridian Food Bank gratefully accepted. Registration- 8:00-10:00 AM Show - 10:00 Am -3:00 PM On Line Registration available at http://www.treasurevalleymustang.com

13th Annual Mustang vs Camaro Showdown
June 13 @ 10:00 am - 2:00 pm
Hollywood Gaming at Mahoning Valley, 655 N Canfield Niles Rd
Austintown, OH 44515 United States + Google Map
$5
Registration 930AM - Noon. Registration is minimum $5 donation.

Fox Body Picnic
June 13 @ 10:00 am - 4:00 pm
Rainbow Falls State Park, 633 Leudinghaus Road
Chehalis, WA 98532 United States + Google Map
All Mustangs are welcome. Please bring a side dish to share. Raffles, t-shirts, and games.

July 2020

Nickel City Mustang Roundup – MCA National Show
July 31 - August 2
State University of New York at Buffalo, 2635+CW Getzville
Amherst, NY 14228 United States
Join us at the Nickel City Mustang Roundup held on the North Campus of State University of New York at Buffalo, Governors C/D/E Lots. There will be a Friday Night Food Truck and Live Music Party. The party will be held at the host hotel, Buffalo Marriott Niagara, at 6:00 p.m. A $5.00 food voucher will be provided per car entry. Additional costs for food or beverage will be at the expense of attendees. Please be sure to note on…

August 2020

30th Annual Mustang and Ford Car Show
August 2 @ 8:00 am - 3:00 pm
Perry Farm Park, 459 N. Kennedy Dr
Bourbonnais, IL 60914 United States + Google Map
$20
Preregister before July 28, 2020, for $15. Day of show registration is 8AM-11AM. This is a rain or shine show. The setting is a grassy area with some trees. Come enjoy the cars, food, music and door prizes!

28th Annual Mustang and All Ford Roundup
August 9 @ 8:00 am - 5:00 pm
Griot's Garage, 3333 South 38th St
Tacoma, WA 98409 United States + Google Map
$25
Cost until August 1, 2020, $20. Registration 8am -10am. Proceeds will support charities in Pierce County.

September 2020

Fun in the Sun – MCA Grand National Show
September 4 - September 6
American Muscle Car Museum, 3500 Sarno Rd
Melbourne, FL 32934 United States
Join us at the fabulous American Muscle Car Museum for the 2020 MCA Grand National Mustang Show. Each entry will receive two free tickets to the American Muscle Car Museum (normal charge is $100 to $150). Additional tickets to the museum will be available at the cost of $20 and can be purchased at the museum. Entry for children under the age of 18 is free when accompanied by an adult. Mark Pieloch will be conducting guided tours of the…

October 2020
Northeast Georgia Mustang Club's 47th Annual Shelby Mustang & Ford Meet Regional Car Show
October 3 @ 8:30 am - 3:00 pm
Maggie Valley Festival Grounds, 3374 Soco Rd
Maggie Valley, GA 28751 United States + Google Map
$25
Registration 8:30AM - Noon On-site registration will be available on Friday, October 2, 2020 from 1:00 PM to 5:00 PM at the show site. On Saturday, October 3, 2020 the show will be from 8:30 AM to 3:00 PM with registration open until noon. All years of Mustangs, Shelbys and Ford bodied and Ford powered vehicles are welcome. As in the past this show will be a popular vote format with awards presentation at 3:00 PM. There will be over…

Stang Magazine 1st Annual Mustang Car Show
October 3 @ 9:00 am - October 4 @ 5:00 pm
S. Ohio in Downtown Sedalia, 415 S, Ohio
Sedalia, 65301 United States + Google Map
$25
Pre-register before 9/25/2020 for $20. Oct. 3 registration 9 AM - 5 PM. Oct. 4, 7 AM - 11 AM. 24 Classes with 1st-3rd Place Plaques plus 11 Special awards. Raffles and Door Prizes. Goody Bags for First 75 Entries.

41st Annual Mustangs by the Bay
October 4 @ 9:00 am - 3:00 pm
Seaport Village on the San Diego Bay, 849 W Harbor Dr
San Diego, CA United States + Google Map
$35
The most beautiful setting for 340 Mustangs nibbling on the turf, right on the San Diego Bay! Meet & Greet the night before the show at JBA Speed Shop 4-9PM

Annual Fall Car Show
October 4 @ 10:00 am - 3:00 pm
4001 Kirkwood Hwy, 4001 KIrkwood Hwy
Wilmington, 19808 United States + Google Map
$20
Pre-registration $15 up to one week prior to show. Day of show registration 9:30 AM - 3 PM. Chinese Auction 50-50 Door Prizes Dash Plaques Trophies Awarded All cars must be Ford Family & Ford Powered Great Food & Music!

May 2021
Suisun City MCA National Show
May 28, 2021 - May 30, 2021
Suisun Waterfront Plaza, 2 Harbor Center
Suisun City, CA 94585 United States + Google Map

July 2021
MCA National Show – Kansas City
July 23, 2021 - July 25, 2021
Information will be added here as it becomes available

September 2021
The Grand Stampede – MCA National Show
September 3, 2021 - September 5, 2021
Information will be added here as it becomes available